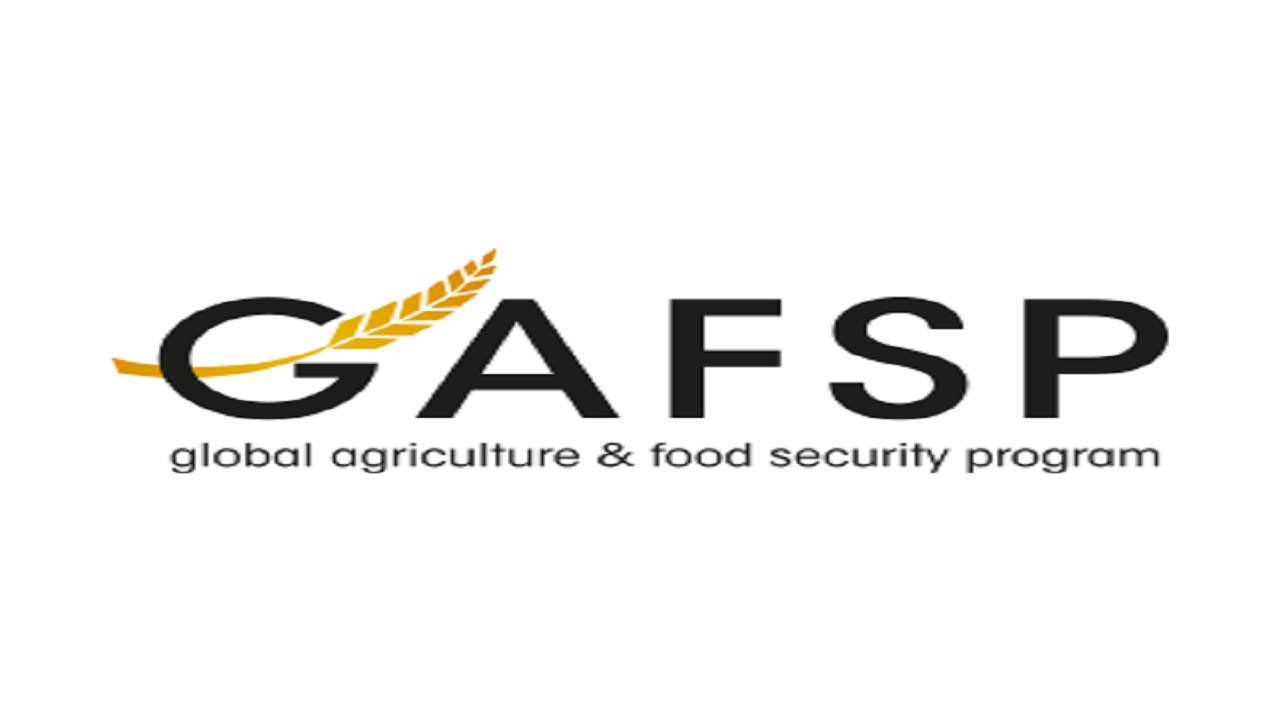 GAFSP Food Security Grant
October 6, 2022, 8:32 am
The world faces a global food security crisis – exacerbated by conflicts, rapidly escalating food, energy, and fertilizer process, natural disasters driven by climate change, and COVID-19 impacts – threatening to drive millions more into food insecurity worldwide.
The Global Agriculture and Food Security Program (GAFSP) has launched its Seventh Call for Proposals and is currently accepting proposals for grant financing for Country-led projects to support low-income countries in their food crisis responses, addressing the impacts of the current global crisis.
Proposal Themes
Support agricultural production systems for food and nutrition security.

Support the sustainable use of land and

water

resources to optimize productivity and reduce dependence on fossil-based fertilizers.

Support diversification in food production systems to enhance resiliency and household incomes.

In partnership with the private sector, facilitate increased access to the market and better postharvest and handling management.

Support to strengthen policy, institutional, and coordination framework.

Improved nutrition and food security outcomes.
Proposal Elements
This Call for Proposals is focused on three elements:

Financing must be used to support the medium- to long-term elements of national agriculture and food security strategies, and food crisis response action plans and priorities.

The Call process leverages strong development partner collaboration, reducing fragmentation and increasing impact.

Projects must be ready to begin implementation within 6-9 months.
Proposal Categories
Additional financing for an existing GAFSP project that is under implementation.

Additional financing for an existing GAFSP project that is under preparation.

Additional financing for an existing SE project (with no GAFSP co-financing) under implementation.

Co-financing for an existing SE project (with no prior GAFSP co-financing) under preparation.
Proposal Funding Information
The GAFSP Steering Committee expects to allocate approximately US$175 million in grant funding to the highest-ranked proposals.
Eligible Activities
GAFSP provides scarce grant resources for agricultural investments and technical assistance to support agriculture and food system activities/projects that countries are not able to borrow for, notably public goods, capacity development, institution strengthening, piloting innovation, and high-risk/high return activities. GAFSP's grant financing aims to catalyze innovation and broader change or transformation within a country – creating the initial spark for wider changes to national food systems.

In line with GAFSP program objectives, funded projects should focus on activities that help mitigate the impacts of the current global food security crisis while also supporting the country's medium to long-term objectives to bolster food and nutrition security for the poorest. This includes targeting benefits to women, youth, and other vulnerable groups, as well as geographic targeting to disadvantaged areas.

Given this Call's emphasis on projects that are operationally ready and can be rapidly implemented, activities requiring extended procurement processes and/or preparation, such as the construction of new large-scale infrastructure (e.g., major irrigation or major rural road networks, etc.) will not be eligible. Examples of potentially eligible activities are presented. Note that these examples are provided for illustrative purposes only and do not fully represent all activities that can be supported by GAFSP's grant financing under the Call.
Proposal Requirements
Category A:

The associated parent project is rated 'Satisfactory' or 'Moderately Satisfactory' if rated in the FY22 GAFSP Portfolio Review Report.

Less than five years since the GAFSP grant was awarded by the GAFSP Steering Committee.

Category B:

Excludes projects under preparation that were approved by GAFSP prior to September 2020.

Category C:

The associated parent project is rated at least 'Moderately Satisfactory' for implementation progress in the most recent SE implementation progress report.

Must be less than five years since SE approval

Excludes submissions specifying only technical assistance support.

Category D:

Excludes projects where SE project preparation began prior to September 2020.
To learn more and start your application, go here.