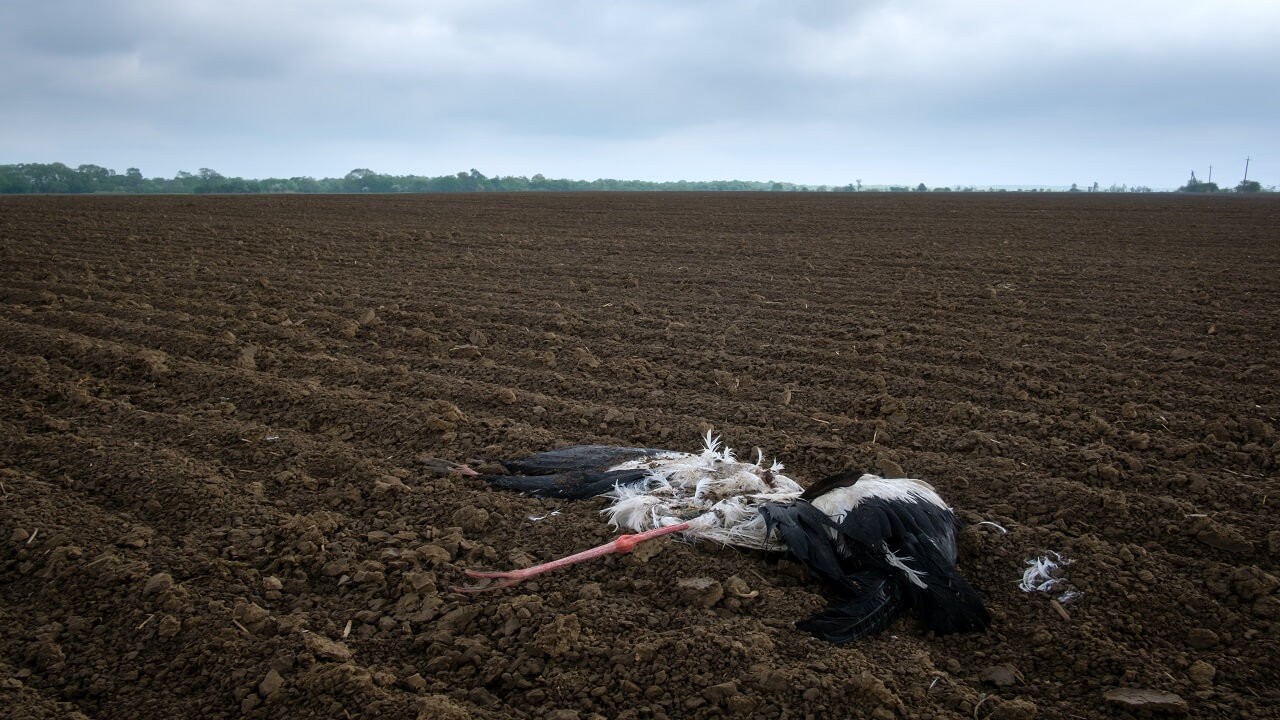 6 Agriculture Problems in Nigeria—and Solutions
November 5, 2018, 8:08 am
Agricultural development is the foundation for economic development, and the agricultural sector is undoubtedly the prime area of consideration for economic progress in Nigeria. Despite the importance of this sector and in spite of the fact that over 70% of Nigerian households engage in agriculture, most Nigerian farmers are wallowing in abject poverty.
Rural poverty is endemic in Nigeria, and this situation has attracted much attention. But rather than abating, the problem is proving intractable. One of the damaging effects of rural poverty is food and nutrition insecurity, and its attendant socio-economic and political costs. Accordingly, a food-secure household is one that can reliably obtain food of adequate quality and quantity to support a healthy and active life for all members of the household. Despite the involvement of rural farmers in agricultural production, many obstacles however work against their efforts to produce more food and live a better life.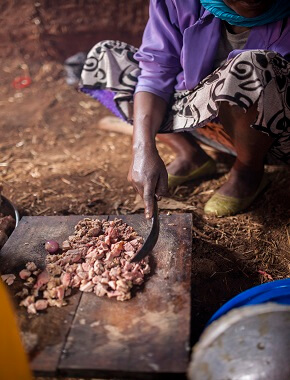 In Nigeria, the small scale farmers, who constitute the largest percentage of the farming population, are seriously threatened by the problems of rural poverty and neglect. Poverty contributes to poor agricultural productivity, as many rural farmers in Nigeria cannot afford to purchase the necessary farm inputs such as fertilizers, pesticides and improved seeds, which would bring about increased productivity that can lift them out of poverty.
Many rural farmers sell their farm produce at giveaway prices regardless of the cost of production. They do this in order to meet some pressing needs of their families thus remaining in perpetual poverty. They hardly breakeven not to talk of making profit. Most farmers do not realize that their family labour constitutes a portion of the production cost and they continue to get unfair market prices for their produce year after year.
In a study of poverty in Nigeria, it was shown that the poverty level in Nigeria is extremely high, with close to 50% of the population living below the poverty line in 2018. Poverty in Nigeria is overwhelmingly a rural problem; two out of every three Nigerian live below the poverty line of $1 per day in income. The increasing incidence of poverty, both within and among locations, was in spite of various resources and effort exerted on poverty related programs and schemes in the country, thus suggesting that the programs and schemes were ineffective and ineffectual. It has been presented that the prevailing poverty situation in Nigeria is further deepened and exacerbated by the persisting inequality as regard access to wealth, income and productive resources.
Since agriculture offers the best option for economic development in Nigeria, we will look at factors that have been hindering the success of agriculture in Nigeria and proffer solutions to them. Research and studies have shown that these six factors are responsible for the under-development of agriculture in Nigeria:
Gender and Age
Agriculture and farming is a male dominated activity in Nigeria. This is due to both cultural and religious beliefs that restrict the activities of women to domestic chores. The male domination of farming may in turn also be due to high demands for time and efforts required to work in such enterprises.
Also, the majority (86%) of farmers in Nigeria are within the middle age group of 26-54 years. This is within the ages defined as economically productive in population that is 15-64 years. About 14 % were aged more than 54 years. The household is also the major source of farm labour in small-scale agriculture, though most farm operations in the study area are gender specific. The contributions of women cannot be overemphasized especially during harvesting, threshing, winnowing and bagging.
Solution
Efforts must be made to encourage more women to participate in agriculture and agriculture value chain. This can be done via sensitization campaigns to encourage both rural and urban women to pursue agricultural ventures. Also, special grants and financial incentives should be directed to female agricultural enterprises in order to ensure that Nigeria benefits from the skill and intelligence that women can contribute to the economy.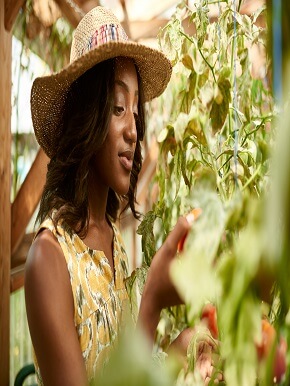 Education
Illiteracy is one of the factors militating against agricultural development in Nigeria. Research shows that, majority of the farmers in Nigeria don't have formal education, only about 17 % and 13 % have primary and secondary education respectively. In all, about 8 % have tertiary education. In developed countries, all the farmers had one form of education or the other, thus the level of literacy is high and an educated farmer will be able to handle instruction manuals on input and machinery uses. The implication is that the prospects for the acceptance of innovations are reasonably high when farmers have formal education.
Solution
Efforts should be made to ensure that rural dwellers get free or very affordable basic education. This will make it easier for them to learn about advanced farming practices that improve efficiency. Also, continuous learning, via agriculture extension services and training seminars, is important for players in the agricultural sector to ensure that they are currently deploying the best practices on their farms and agribusiness.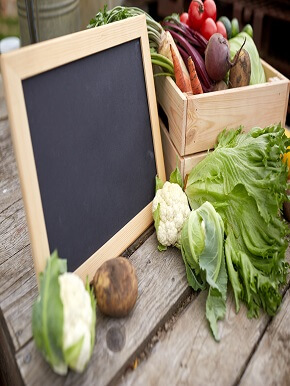 Access to Land
With the land use decree of 1978, one would have thought that land acquisition was through government efforts. However, findings shows that land does not necessarily belongs to government as 86 % of Nigerian farmers acquired their land through inheritance. Other major sources of land acquisition were through purchase; about 26 % purchased their land or farms out rightly, while 6 % were renting the land. Some of the large scale farmers either purchase or rent more land to argument inherited parcels of land. Of the small scale farmers, about 24 % purchase a portion of their land holdings in addition to inherited parcels. The reason is that of financial constraints, which prevented them (the small scale farmers) from expanding their holdings. The pressure from increased population growth which make farms lands become smaller is a good reason for the need to add to inherited parcels of land to meet the desired level of farm size by farmers
Solution
Government should make it easier for farmers to access lands for starting and expanding their farms. Farmers who've proven their efficiency should be given lands to rent at very reduced cost with the option of purchasing such lands at very reduced costs over a period of time. Also individuals and organizations who have unused lands should partner with farmers who would farm their lands until such a time when the lands are ready for their original purposes.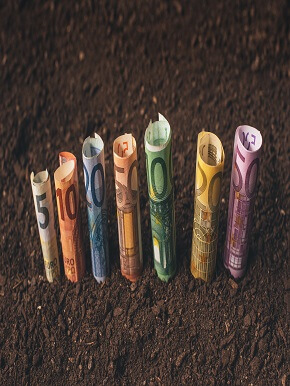 Access to Equipment
As is common in traditional agriculture, majority (66 %) of Nigerian farmers utilized traditional implements such as hoes and cutlasses etc. Only 34% used crude mechanical equipment (animal drawn implements). Of the large-scale farmers, about 86 % of them utilized crude mechanical equipment, while 14 % utilized the traditional hoe and cutlass implements. This implies that the substitution of capital for labour is low, that is, the production process is more labour intensive. The use of tractor is not common among rural farmers either because of non-availability, and where they are available the high cost of renting/hiring one is highly exorbitant
Solution
Governments should buy basic farm equipment such as tractors, ploughs, harrow etc. which farmers need for land preparations and lease it to farmers at very affordable rates. This can be done through the state and local governments who should have a database of farmers in their locality. Also, private enterprises can purchase agriculture equipment and either lease to farmers or share in the profits generated from the farmed lands.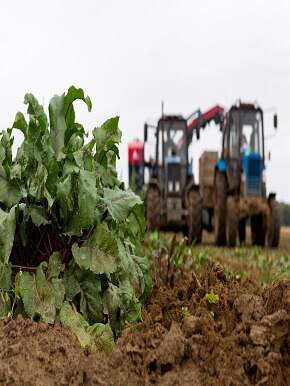 Mastermind Group
Only 28 % of the small scale farmers sampled belong to one co-operative group, while 72 % do not belong to any group. However, among the large scale-scale farmers, only 46 % belong to cooperative group, while 54% do not belong to cooperatives.
Solution
Farmers should come together to form more co-operative groups as this will make it easier for them to access the input, training, equipment and capital they need to take their farming operations to a higher level. Being part of a co-operative (or mastermind group) also opens farmers to learning farming practices from one another.
Access to Inputs
Majority of Nigerian farmers do not use seed dressing chemicals, herbicides and insecticides, which imply an undue exposure to fungal attacks and consequently a possible reduction in economic yield.
It was also observed that most small scale rural farmers used seed from the previous season harvest, which are often not treated before planting. These planted seeds are prone to pest and diseases attack resulting in low germination percentage. To overcome this problem farmers plant more seeds in anticipation of getting high germination percentage, more often farmers seem not to pay attention to the quantity of seed planted, just because seedlings would be thinned, most times thinning are delayed beyond three weeks after germination which adversely affects yield. The reason given for low fertilizer usage and seed dressing chemicals was unavailability and high cost of these inputs.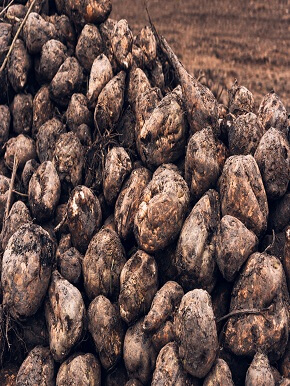 Solution
Governments should buy basic farm inputs like seeds, fertilizers, herbicides etc. which farmers need and distribute to farmers. Efforts should be made to ensure that these inputs get to farmers directly and not through middlemen or brokers.
If these limiting factors can be effectively tackled in Nigeria, the prospect for economic recovery and poverty reduction in Nigeria will be greatly enhanced.
So what other agriculture problems and solutions are you aware of? Just leave a comment below with the agriculture problems in Nigeria and solutions that you are aware of.