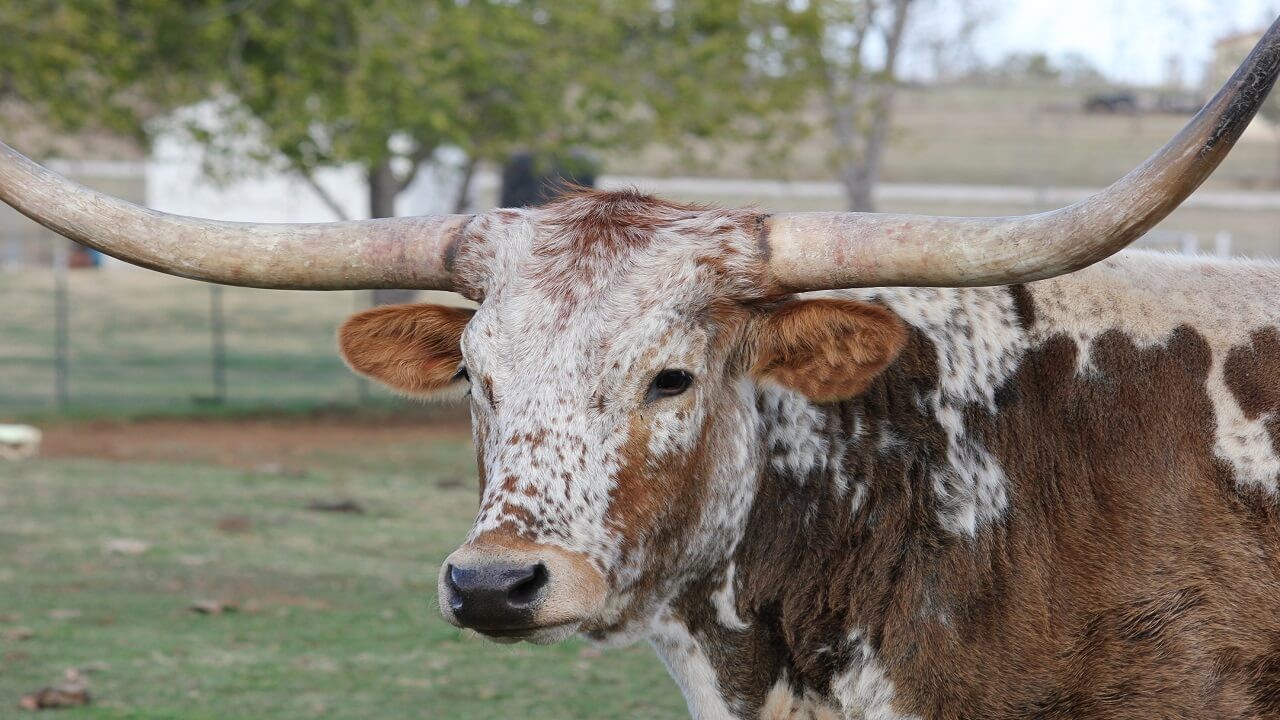 RUGA in Nigeria: Controversy, Vision and Opportunities
August 26, 2019, 7:49 am
On the 22nd of June, 2019 residents of communities in Ukum, Otukpo and Tarka Local Government Areas of Benue state woke up to find several signage in their areas with the following inscription shown below: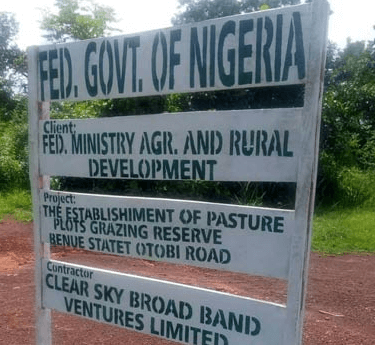 As pictures of the signposts started trending on social media, the development swiftly aroused fierce anger across Benue state as youth and other interest groups in the state embarked on protests condemning attempts by the Federal Government of Nigeria to forcefully take away their land. This was quickly followed by condemnations in several quarters and groups across Nigeria.
The Benue state government held a press conference where they explained how several weeks earlier the Director, Federal Ministry of Agriculture with his team in Benue informed officials of the State Ministry of Agriculture that he had received directives from the Ministry's headquarters Abuja to establish Ruga (which means Fulani settlements) in parts of the State. The Director stated that the local government areas selected for the settlements were Otukpo, Tarka and Uku.
Subsequently, the Permanent Secretary, Benue State Ministry of Agriculture drew the attention of the Director and his team to the Open Grazing Prohibition and Ranches Establishment Law of 2017 which had taken effect in the state. The Director and his team were also reminded about the Land Use Act which confers on the Governor the powers to administer lands in all parts of Benue state after which the Director and his team left with a promise to relay the state's objection to Ruga to their headquarters.
They surprisingly returned a few days later with contractors to commence work on the Ruga settlements. Their actions severely angered officials of the state so much so that other state governors and prominent Nigerians rose to condemn the Ruga settlement programme. The condemnation across the country spread like wildfire and it quickly denigrated into ethnic demonization of the Fulanis and conspiracy theories, pushed by disgruntled politicians and separationists, about how the Fulanis were planning to take over Nigeria. This national outcry against the Ruga settlement prompted President Buhari to swiftly suspend the controversial Ruga settlement programme.
RUGA vs. NLTP
The eagerness of the officials of the Federal Ministry of Agriculture to push through such a controversial programme, without regard for the sensibility and lives of Nigerians affected by Fulani herdsmen-farmers clashes, prompts these questions: Was this a programme really being supported by the Federal Government? Why would such a sensitive programme to solve a deadly crisis be done without consultations with States especially regarding land, which according to the law, are vested in the Governors?
To answer these questions, let's examine the Ruga settlement programme pushed by the officials of the Federal Ministry of Agriculture and compare it to the Federal Government's National Livestock Transformation Plan (NLTP).
Ruga Settlement
Ruga seeks to establish pastoral families in rural settlements in which animal farmers, not just Fulani herdsmen, will be settled in an organized place with provision of necessary and adequate basic amenities such as schools, hospitals, road networks, vet clinics, markets and manufacturing entities that will process and add value to meat and animal products. Beneficiaries of this settlement will include all persons in animal husbandry not only Fulani herders.
However, before such a programme is implemented, the buy-in or approval of host states must be gotten but, as was demonstrated, this wasn't the case. This wasn't the intent or original purpose of the Federal Government who had planned wide consultations and public enlightenment campaigns on the Ruga modalities, with emphasis on voluntary participation on the part of state government. Benefits to both herders and crop farmers, across Nigeria, were supposed to be well articulated in the enlightenment campaigns before the commencement of its implementation.
Therefore, the haste of the officials of the Federal Ministry of Agriculture to implement Ruga without the necessary sensitization campaign smells very suspicious. They totally ignored these campaigns which were meant to take representatives of the Federal Government, donor agencies, local and foreign investors who were prepared to invest in the Ruga settlement plan to move round the country and secure the people's buy-in before the implementation.
In fact, the Otobi road, Benue state project which sparked the outrage across the country was not even designated to be a Ruga settlement, according to the Federal Government's plan. It was originally meant to be a damn which was expected to attract Benue indigenes who were interested in cattle business to establish ranches around the damn which would then be replicated in other parts of the state.
Given the history of Fulani herdsmen clashes in Benue state and the governor's strong opposition to open grazing, the planned damn in the state was meant to attract the indigenes of Benue state and let the success of the early, voluntary adopters of the ranches serve as an encouragement and inducement to the people of Benue state to accept the Ruga settlement, and build more ranches around other damns where cattle farming will thrive.
The Ruga settlement plan, as envisioned by the Federal Government, was meant to be implemented primarily in the North and not throughout the country as it's been claimed by politicians and cultural groups. Even in the North where this program was originally planned for, only states that choose to participate would be a part of it, as no state government would be forced to provide land for the settlement.
Also, the Ruga plan promoted by senior officials in the Federal Ministry of Agriculture and other Federal Government officials, purported to use gazetted lands in the States for the purposes of building Ruga settlement thereby creating a wrong impression that the Federal Government was trying to take over land belonging to states and the people of the states.
Naturally, this haste of the officials of the Federal Ministry of Agriculture to implement their own version of Ruga settlement while neglecting the laid-down plan of the Federal Government can be traced to selfish reasons. Discoveries have emerged of how contract sums allocated for various aspects of their Ruga plan were heavily inflated. For instance, purchase of solar panels were put at tens of million naira, boreholes were to be procured at an average cost of N20M each. These selfish, corrupt and greedy reasons are why officials of the Ministry of Agriculture deviated from the Federal Government's plan to implement their own Ruga settlements and in so doing, cause confusion in the country and misunderstanding of the vision, opportunities and benefits of the real Ruga plan.
National Livestock Transformation Plan (NLTP)
Now that we've seen what the Ruga settlement plan is not. Let us now look at the plan of the Federal Government to solve the recurrent Fulani herdsmen-farmers clashes and improve cattle farming under the NLTP (National Livestock Transformation Plan).
The purpose of the National Livestock Transformation Plan (NLTP) strategy is to lay out how a focused effort in cattle and animal farming can become a catalyst for building national prosperity. This will be achieved by bringing together private investors, catalytic government services and capital, and targeted donor support. Using classic value chain building tools, the NLTP is designed to deliver for Nigeria the livestock sector transformation multiple countries have gone through from Paraguay and Brazil to Zambia and Ethiopia.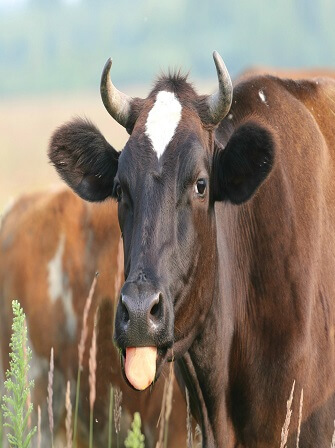 The main thrust of the NLTP strategy is to support and strengthen the development of market-driven ranches in the livestock ecosystem for improved livestock productivity through breed (genetic) improvement and pasture production, in addition to efficient land and water productivity improvements.
NLTP will encourage investigation and action on the issues of access to land and water, the establishment and management of quality livestock, and provision of feed, infrastructure, markets, veterinary and other support services which are required to establish and operate profitable and sustainable livestock ranches.
NLTP Agenda
The vision of the NLTP is to create a conducive environment for transformation of the livestock sector that will lead to peaceful coexistence, economic development and food security for Nigeria's growing population. The following outcomes are expected after it has been successfully implemented:
Transformation
Promote ranching (8 per pilot state) to address low productivity of the livestock sector and transition actors from subsistence livelihoods to productive SMEs. Twelve states (Adamawa, Bauchi, Kaduna, Katsina, Kebbi, Kogi, Nasarawa, Niger, Plateau, Sokoto, Taraba and Zamfara) have already indicated their interest in the pilot programme.
Safety and security
Ensure that arising conflicts are effectively addressed fostering a culture of peace
Effective productivity
Create a functioning and economically productive livestock sector to create sufficient wealth
Job creation & growth
Create dynamic sector to provide over two million jobs and increase sub-sector contribution to increase overall sector's GDP contribution
The NLTP Strategy also clearly identifies five main pillars as priority areas requiring federal support in order to successfully implement the transformation of the livestock sector through the establishment of ranches, improved fodder production and economic investment into associated value chains
PILLAR
STRATEGIC PRIORITIES

Conflict Resolution

Effective Mechanisms for Conflict Prevention and Resolution

Integrated early warning early response systems

Inclusive dialogue in support of peaceful coexistence

Land Administration

Justice and Peace

Reducing the proliferation of Small Arms Light Weapons

Enhancing coordination and accountability of security response

Criminal Justice Administration improvements

Effective Compensation Framework Promotes Reparation

Humanitarian Relive & Early Recovery

Addressing the immediate needs of the victims of conflict

Voluntary, safe and dignified return and resettlement

Protection

Early Recovery and Livelihood Support

Enhanced Coordination and Information Management for an Improved Humanitarian Response

Human Capital Development

Educational programmes and support to the sector – from Federal and state budgets

Herder and farmer education systems

Capacity building to support the livestock value chain

Vocational training and skills acquisition

Linkages with N-Power programme

Cross cutting Issues

Gender – empower women through increased access to education & training

Youth – expand youth employment and build partnerships for conflict resolution

Research – deploy research based solutions / interventions

Information and strategic communication – establish positive behaviour amongst citizens. Farmers & pastoralists
Implementation Plan
The co-ordination of the NLTP will be carried out at the Federal level by the NEC NLTP Steering Committee through the Project for Agriculture Coordination & Execution (PACE) Secretariat to be domiciled in the Office of the Vice President.
In phase one, the PACE Secretariat will initially support the development of pilot ranches in 7 pilot states (Adamawa, Benue, Kaduna, Nasarawa, Plateau, Taraba and Zamfara). States can also opt-in with private land provisions to help shape the success of the pilot phase.
State Implementation Plan
Each state is responsible for putting in place a suitable delivery mechanism for the NLTP. PACE will support them and it suggests a structure that mirrors its own.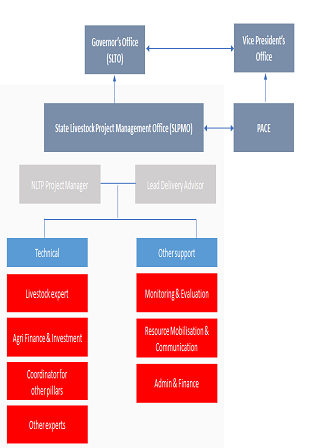 The PACE secretariat proposes that the state project management teams mirror the secretariat in some roles and work with the secretariat as well other experts to drive execution in the field. The secretariat will support the states in setting up the SLPMO (State Livestock Project Management Office) and the states will be responsible for funding this office.
The Governors have indicated their desire to have state steering committees (state livestock office) sit in their offices to approve and manage the budgets for the state livestock project management teams (SLPMO)
Pilot Ranching Models
As a testing model, the development of four categories of ranches are proposed; the size models are: cluster 30, 60, 150 and 300 cows ranch models, respectively corresponding to small, intermediate, medium and large, in each of the pilot grazing reserves. In addition, the establishment of one breeder ranch with a minimum of 1000 cows, is proposed within a location in each piloting State.
Each piloting state will decide whether the cluster will be beef or dairy cattle or a mix; depending on its peculiarities.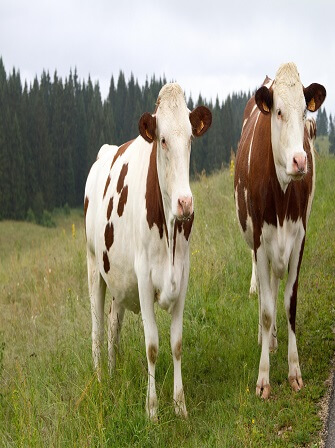 The model ranching option being planned is one that will be designed as an integrated business which makes provision for:
Development of commercial crop production to support livestock through the supply of quality fodder and other feed materials,

The formation of producers into clusters to create viable ranch herd sizes, and

Creation of cooperatives to facilitate improved access to inputs, infrastructure, finance, markets, and support services.
| | | | |
| --- | --- | --- | --- |
| RANCHING OPTIONS | Non-Ranching Option 1 | Non-Ranching Option 2 | Non-Ranching Option 3 |
| Cattle production along the value chain | Establish corridors for migrant cattle with feeding and watering points along the routes | Feed/feedlot production to allow cattle stay close to home-base, together with watering points | Establish marketing places close to home-base |
OPPORTUNITIES FOR YOU
Now that we've looked at how the real Ruga settlement will be established, it's only appropriate that we end by looking at how you can position yourself to benefit from it.
NLTP aims to provide the two basic needs of cattle in an area that is free from all manner of conflicts. These two basic cattle needs are water and grass. To achieve these cattle needs, the government will be building damns and securing large areas of land. The damns will make it possible to supply clean water to the cattle and adequate water to grow enough grass as well as other crops eaten by cattle and other livestock animals like goats, rabbits, grass cutter etc. Bobi damns are currently being built in Niger State for this purpose.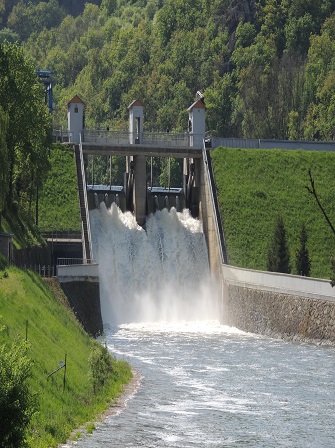 Large expanses of government-owned lands have also being earmarked for NLTP. For example, the Federal Government has a large expanse of land at Paikon Kore, near Gwagwalada in Abuja that will take 15 years to be grazed by cattle under this programme. Also, Niger State government has earmarked large expanses of land, the equivalent of 31,000 football fields, for the NLTP programme.
These special areas will house infrastructures and facilities that would enhance cattle and animal farming businesses. NLTP would create opportunities to process agriculture waste such as rice and maize stocks and cassava leaves into feeds for cattle and other animals. Power plants can be built around these ranches using cow dung. Organic manure plants can also be built around the ranches where livestock waste can be bagged and used as organic fertilizer for crop farming. Meat processing and packaging plants can be built in the ranches. Feed mills can also be built using left-over animal parts like bones, horns, intestines etc. to develop calcium and protein supplements for poultry and fish farming.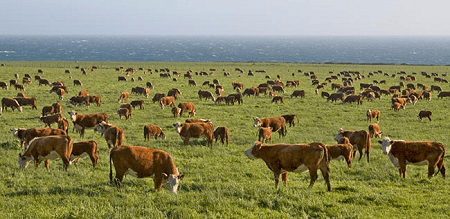 Leather tanning factories for production of belts, shoes, car seats and fashion accessories can also be built in these areas. Milk production and yoghurt production will also be useful industries that can be built in these areas. Drone services for animal and grazing control will also be needed in these areas. Transport and logistics services for movement of raw materials and finished goods will also be required. Animal medicine and vaccine production will be established within and around these ranches. Recreation centres and hospitals to take care of the well-being of the herdsmen and other practitioners on ground will also be needed. The business opportunities and job creation possibilities that the NLTP will create are endless!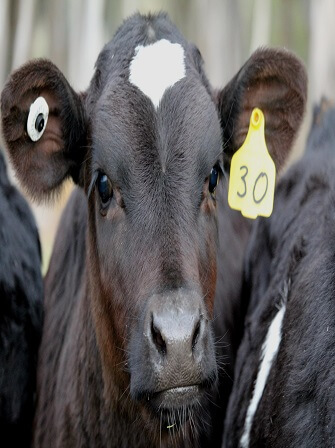 Don't let fear mongers close up your mind to the amazing possibilities that the Federal Government's Ruga settlement programme will bring. Empower yourself with the right knowledge and information needed to key into the NLTP agenda today.
You can begin your journey to taking advantage of the opportunities that NLTP will create by learning more about cattle and livestock farming productivity. Sign up to watch our tutorial videos on cattle farming health and productivity in order to be ready to take advantage of the NLTP opportunities today