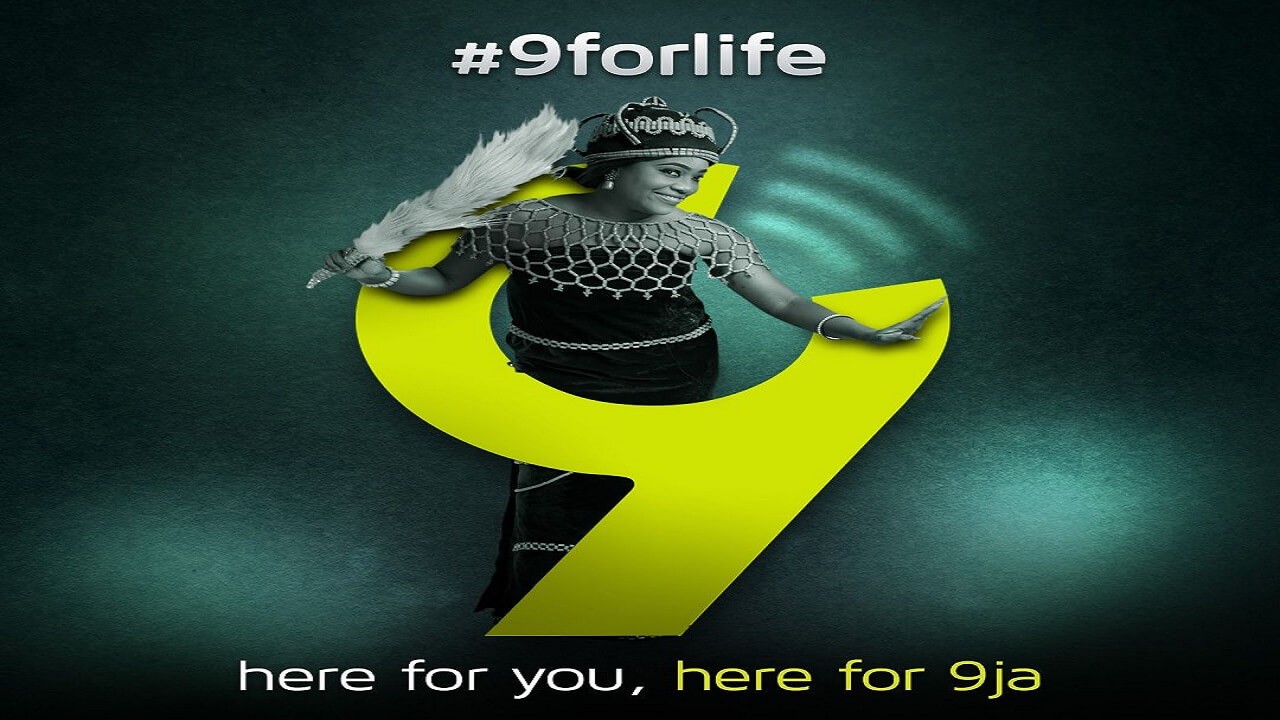 9Mobile Data Plan & Agriculture
October 10, 2017, 9:31 am
9Mobile is one of the top telecommunications services providers in Nigeria. Over the years, 9Mobile has become known for quality, reliability and empathy with her subscribers in the Nigerian telecommunications market. As a result of this, Nigerians have come to love the various 9Mobile data plan packages because of their affordability and speed.
9Mobile data plan come in various packages and options that suit whatever data consumption needs you require to access the information, news, education and entertainment you enjoy on the internet. According to the NCC, 9Mobile data plan are used by over 14 % of the data users in Nigeria (approximately 12 million Nigerians)
9Mobile Data Plan
The 9Mobile data plan packages available for you are shown below: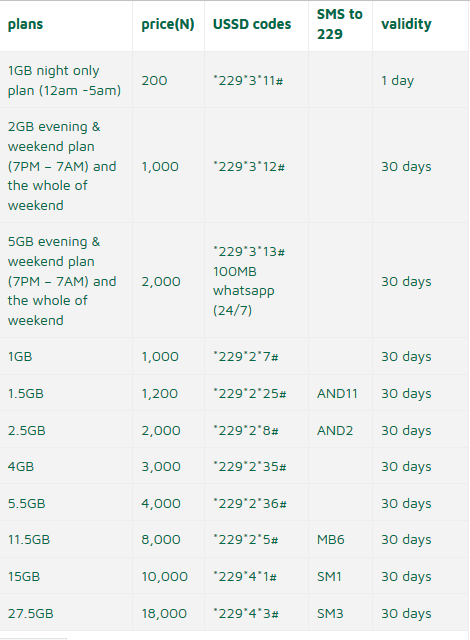 In spite of the wonderful airtel data plan packages and services already available to you, 9Mobile have taken steps to ensure that you're empowered and developed by the use of your 9Mobile data plan. 9Mobile being a responsible corporate entity, that is sensitive to the economic development of Nigeria, has chosen to be a supporter of the Federal Government of Nigeria's agriculture revolution.
They have done this by ensuring that you can get access to insights and knowledge on agriculture with your 9Mobile data plan under a service called the SME Club. The SME Club service lets you access quality tutorial videos on agriculture and farming as you enjoy connection to the internet with your 9Mobile data plan.
If you're interested in agriculture and you want to see how an agriculture business is successfully operated or run, the SME Club service lets you access agribusiness tutorial vides right here on Agricdemy as you browse the internet using your 9Mobile data plan of choice.
To take advantage of this service and learn how to be successful in an agriculture business, simply signup to the SME Club with your 9Mobile data plan of choice by following these steps:
First pick out any 9Mobile data plan you like and pay the fee to opt in for it
Visit the signup page of Agricdemy and create a free account for yourself, then click on the SignUp Today button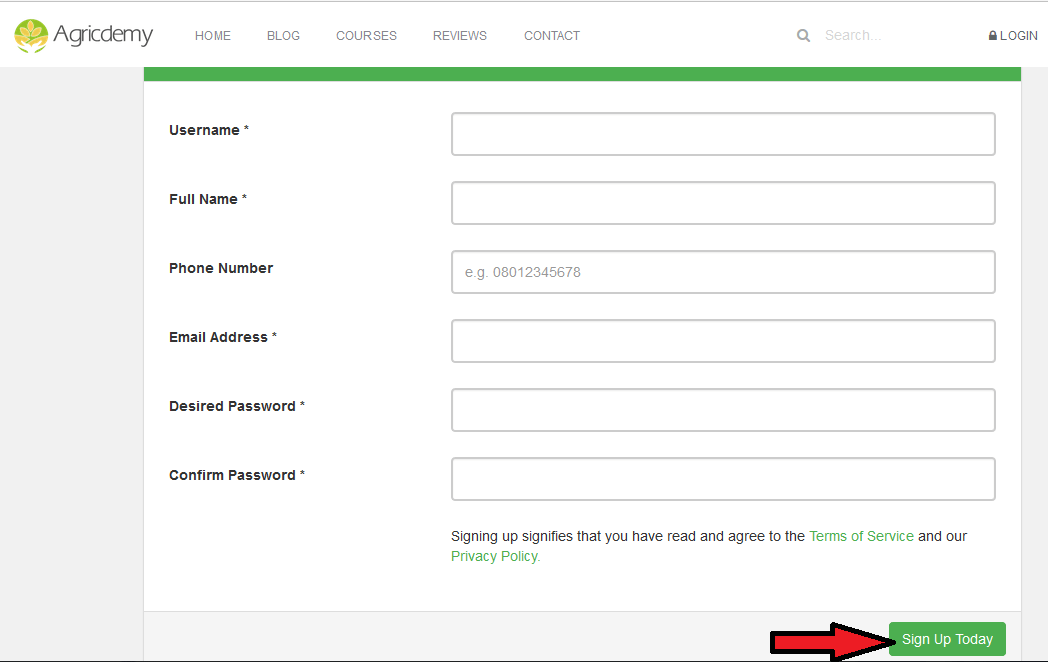 Confirm your account by clicking on the link sent to your email address
Once you have done this, you can now watch all our free agribusiness tutorial videos that are marked Registered Users as you access the internet with your 9Mobile data plan.
However, if you want to gain a deeper understanding of agriculture businesses, then you will have to get access to our paid videos that are marked Subscribers. You can watch our Subscribers videos for 7 days as you browse the internet with your 9Mobile data plan by paying N50 with your 9Mobile airtime.
These are the steps to take to get access to our Subscribers videos:
Click on any of our Subscribers videos on Agricdemy to attempt to watch it and you will see the message displayed below: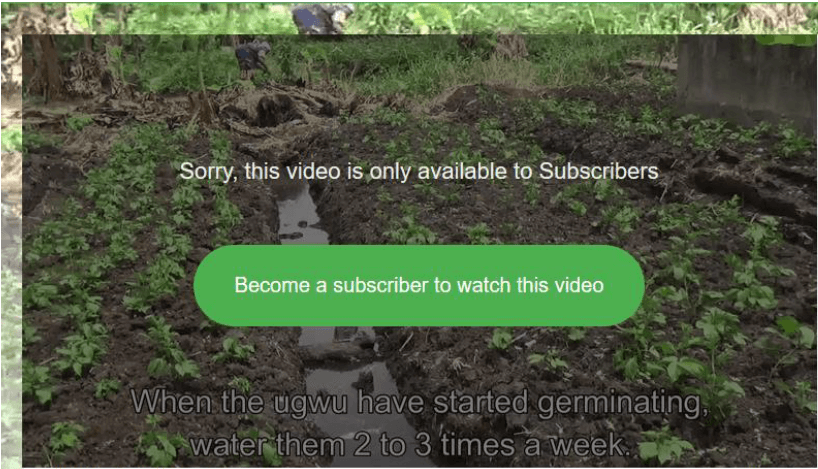 Click on the green Become a subscriber to watch this video button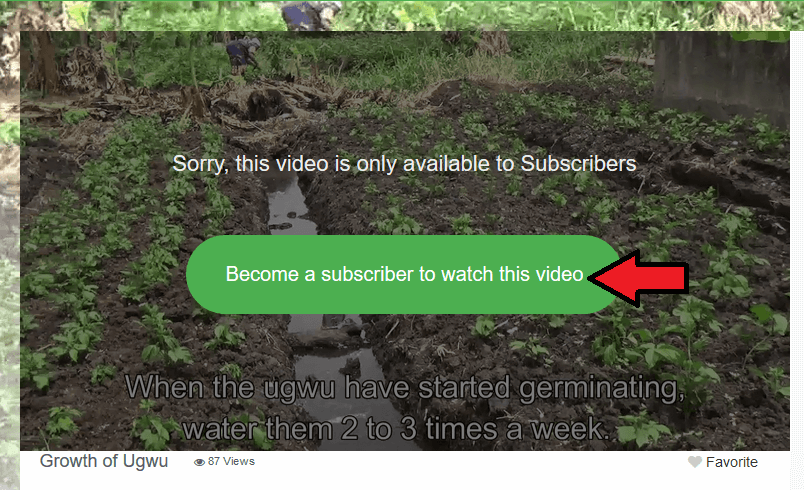 Scroll down to the airtime payment option and select 9Mobile network and enter your phone number. Then click on the Pay with Airtime button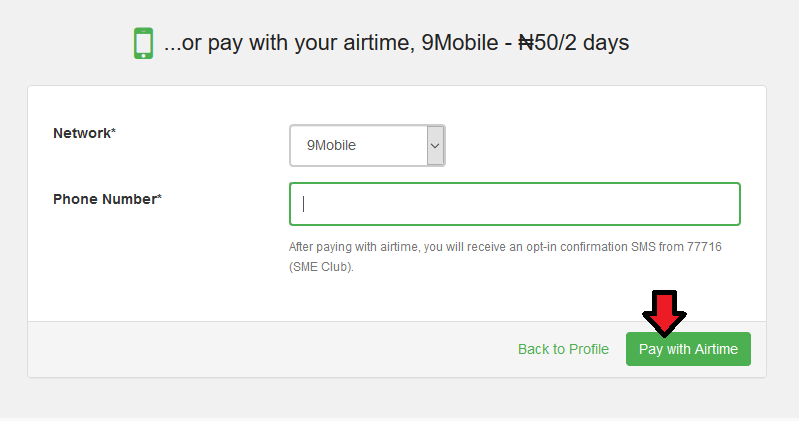 Confirm your payment and a SMS will be sent to your phone
You will then be able to watch all our Subscribers videos that will give you a deeper understanding of agriculture business and farming as you browse the internet with your 9Mobile data plan.
If you want to succeed in today's economy, you need to key into the agriculture revolution taking place in Nigeria. You can do this from the comfort of your home or office by watching the systems and practices of successful farmers and agriculture businesses right here on Agricdemy using your 9Mobile data plan.
Sure, you can try to learn how to start and grow your own pig, vegetable, poultry, catfish farm etc. on your own but trying to learn an agriculture business on your own will take a long time and it would be a very painful experience because you will make a lot of mistakes and waste a lot of money in the process.
Here at Agricdemy, you will see and get the knowledge you need to succeed in agriculture quickly and conveniently as you browse the internet using your 9Mobile data plan.
Why would you want to work harder and reinvent the wheel when you don't have to? The SYSTEM has been built for you…the template for becoming a successful farmer is available right here on Agricdemy, all you have to do is USE them.
Whether you are brand new to farming and agriculture or you already have your own farm, there's a lot you can learn from watching our agribusiness tutorial videos using your 9Mobile data plan today.
Click here to create your free Agricdemy account and start learning about agriculture now